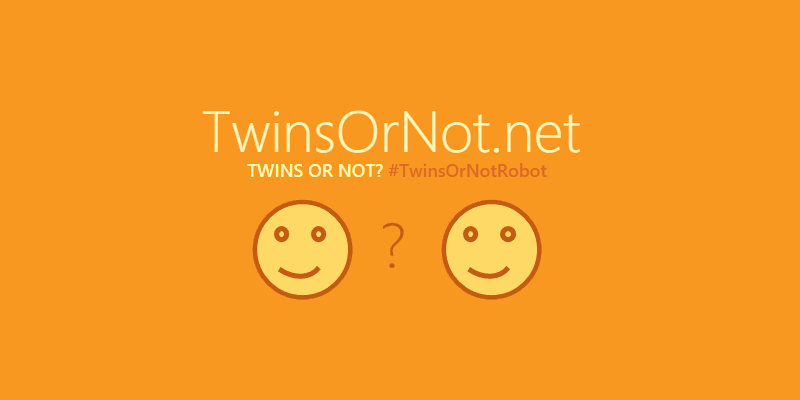 Have you ever wondered how identical two people look? If you're struggling to ensure if two people are identical or not, don't fret, meet TwinsOrNot – a new website that lets you check how identical two humans are. The website is based on Microsoft's Face Recognition API – which was announced back in Build 2015. The website isn't an official Microsoft website, it was developed by a Microsoft employee in 4 hours. The developer, Mat Velloso stated:
"Total time between the idea and the actual live site: 4 hours (and yes, 4 hours means I haven't had time to test it with most devices, improve the UI experience or even test so do expect bugs). Yes, it is that simple. We can create amazing, fun and useful sites and applications one after another, as many as we want. Welcome to the world of Machine Learning."
Unlike Microsoft's HowOld website which is the first site that's working with the Face Recognition API, the TwinsOrNot site works surprisingly better.
Head over to this link to checkout the website
to checkout the website and tell us what you think of the site in the comment section below!