For a very long period, there was one general workflow that was used in the web industry. The so-called "PSD to HTML" or "coding a website".
What does "PSD to HTML" mean?
Firstly, a web designer designs a high-quality Photoshop Document (called PSD) which depicts exactly what the website will look like. After that, the PSD is sliced into smaller portions that are later converted to code by a front-end developer using HTML and CSS.

Of course, there is a pretty solid reason why this workflow is used by almost every digital studio around the world and by almost all web designers and developers. Some of the main benefits are that it is very hard to code a website without an idea of what its design will look like. Arranging the layout in Photoshop is a smart solution of that problem.

An even bigger advantage is that by slicing the PSD you get some image assets that you can then utilize with HTML and CSS. This is very useful for web developers as it is very hard to achieve all wanted browser effects just with code and without using some images.

In the same time, creating a website using the "PSD to HTML" workflow requires a bit more time as in most occasions there are at least to professionals involved – a web designer and a coder. Even if the web designers converts the PSD into code by himself, it still needs time to be done.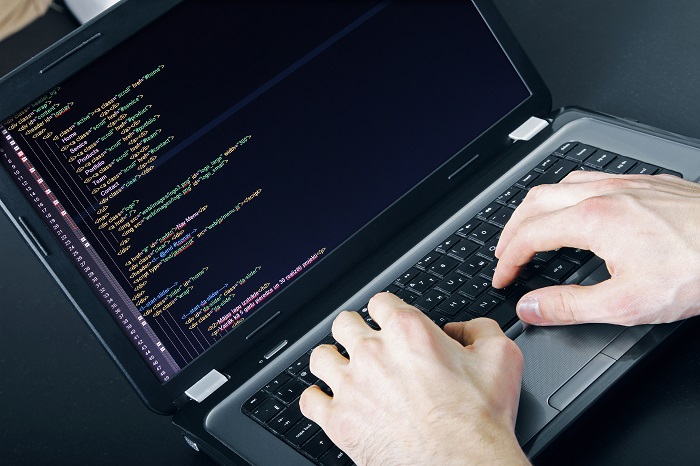 Now imagine if you didn't have to do the coding thing at all. Instead, you just design your site and it's automatically converted into code without the need of writing a single line of code manually.
The advance of web technologies in the recent years made it possible to build complicated applications that work in the web browser. One such application is our website building platform that enables you to create a fully functional website directly in the browser without any coding being involved.
Why are website builders superior?
This topic has brought a lot of discussions among web designers and developers. Some of them have been raising concerns that website builders do not give you so much flexibility and limit what you can actually do with your website design. Others say that when you create your site with a website builder the code that is automatically compiled doesn't meet any standards.

In fact, both arguments aren't entirely true anymore. First of all, the most advanced website building platforms offer clean code without errors. For example, if you build your website with website builder, you can be sure that your site's code is compatible with all standards and best practices.

In terms of functionality, it was true for a certain period that website builders provided limited features. The good news is that things are changing fast and all platforms are rapidly growing and offering every functionality you can think of.
it's clear that the recent revolution in the web industry is affecting the way we design and create websites. Until recently, coding a website was the only option. But things are changing very fast and we are not so far away from the time when coding will be only used for sophisticated software projects and websites will be created through platforms with only drag and drop and without the need of coding.